Previous Conscious Grief Series
The inaugural Conscious Grief Series launched in 2021. With 25 speakers and thousands of participants, I knew that these conversations were exactly what people just like you were missing.
Conscious Grief Series 2 debuted in January of 2022 with 20+ new speakers, new conversations and new portals into healing unlocked.
Conscious Grief Series 3 ran in June of 2022 with 22 speakers including a couple of fan favorites from previous series!
All of these interviews are available to you whether you were able to join us live for these events or not.
Learn more about each series below and don't forget to join the waitlist to be the first to know about Conscious Grief Series 4 which is coming soon!
The inaugural Conscious Grief Series took place in the spring of 2021. Featuring 25 speakers on various topics including:
How acupuncture and Chinese medicine can help us in grief
How to cope with anxiety in grief
Conscious Dying and Home Funerals
Grieving Suicide Death
Grieving children, spouses and parents
How to prepare for a good death
How connecting to the afterlife can give us hope
Grieving our beloved animals
Kundalini Yoga and grief
Grief Recovery Method
Grieving a still born baby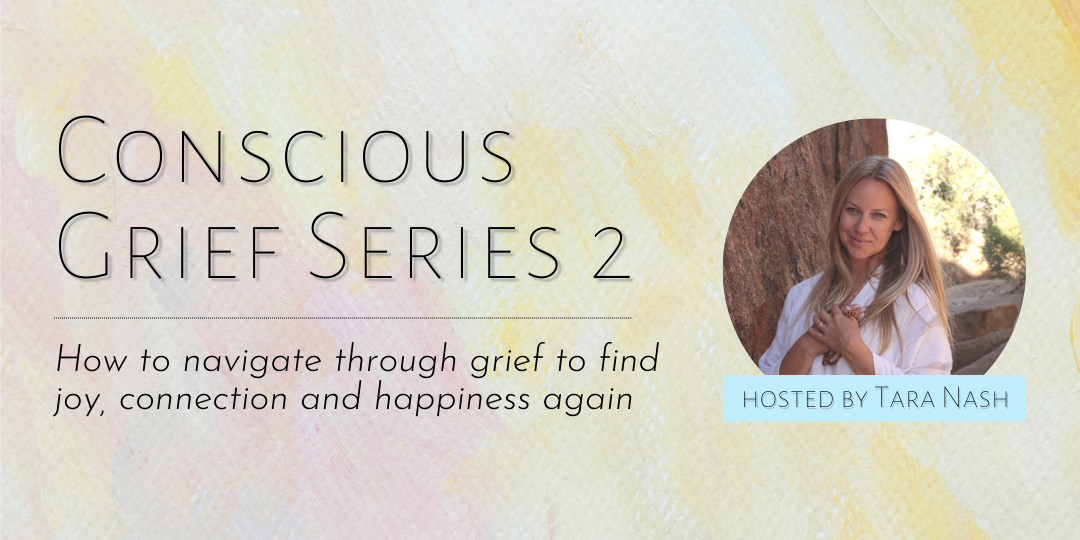 We kicked off 2022 with Conscious Grief Series 2  with 23 NEW speakers featuring:
How Grief Yoga can be supportive
How Breathwork can help
The Soul Journey
Traumatic Grief
Adults bereaved as children
Grieving & sexual identity
Grieving homicide suicide
Grieving pets
Conscious Grief Series 3 continued to be a wonderful array of speakers covering:
How children grieve differently
Parents grieving children
Grieving the loss of your spouse
Sibling grief
Grieving loss of parents
Instagram grief community
Animals grieve as well
How mediumship supports grief
Grief & Anger
Grief & Sobriety
Grief & Aging
Conscious Grief Series 4 is Coming Soon!

©2021 All Rights Reserved Tara Nash